Following is biographical information for
Thomas P. Miller:

Thomas P. Miller, born Martins Ferry, Ohio, July, 1964; admitted to bar, 1990, Pennsylvania; 1991, District of Columbia; 1992, Virginia; 1994, U.S. Tax Court. Education: Ohio University (B.A., 1987), Ohio Northern University (J.D., 1990). Delta Theta Phi. Member: The District of Columbia Bar; Virginia State Bar.
Mr. Miller's direct Telephone Number is: +1-202-467-6200 - Ext. 203. You need to know and use that extension ("203") to reach Mr. Miller (or his voice mail) directly when calling the main office number: +1-202-467-6200. His public E-Mail is: miller@rlaw.com. He also carries a cellphone and has other private numbers through which he can be reached immediately most of the time.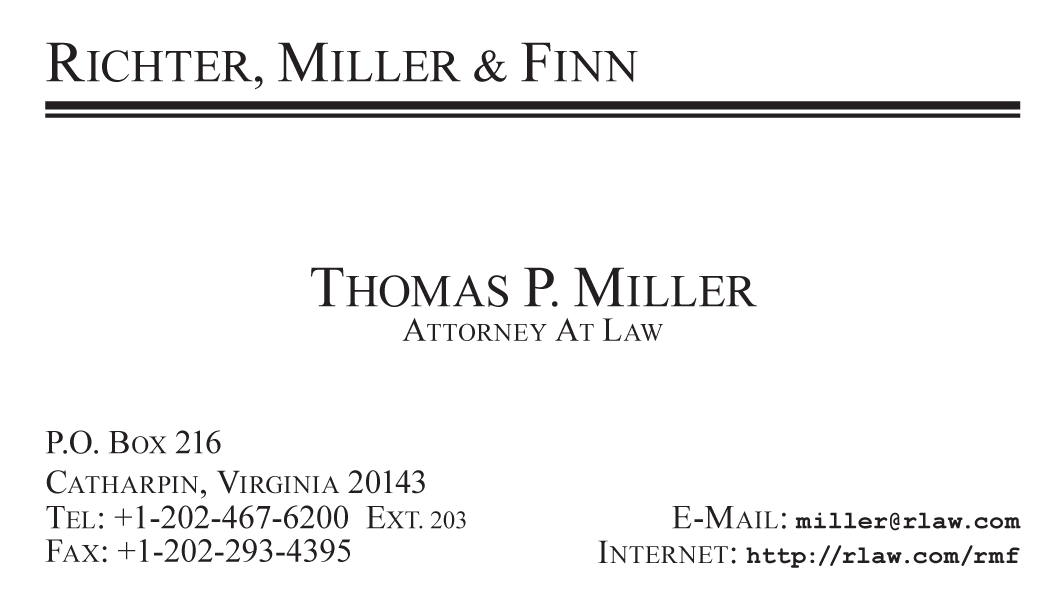 (Click on the Image to download a printable PDF file version.)